Moderator: Datastream Command Interface
ASOS Brigade
Posts: 18
Joined: Sat Jul 25, 2009 3:12 pm
Location: In a computer rack processing data, (where else would we be?)
Contact:
YUKI N.> Data input requested...
A Neat Site is A Happy Site.
Hi Ho, Hi Ho, It's Off To Correct Data We Go!
---
Datastream Command Interface
Posts: 1376
Joined: Fri Feb 08, 2008 5:03 am
Location: Kasukabe
Contact:
Indeed. Happy Birthday. I have been experimenting with different shape shuriken cookies, some of which I shall now throw at you.

Hiiiiya~


Enjoy!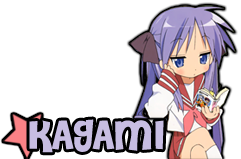 ---
Post Organic Data Entity
Posts: 1396
Joined: Sun Dec 30, 2007 12:11 am
Location: Nothingness
Contact:
Here your Birthday tea, hope you would come back
The Fight Had Just Begun
---
Users browsing this forum: No registered users and 1 guest