Moderator: Datastream Command Interface
ASOS Brigade
Posts: 18
Joined: Sat Jul 25, 2009 3:12 pm
Location: In a computer rack processing data, (where else would we be?)
Contact:
A Neat Site is A Happy Site.
Hi Ho, Hi Ho, It's Off To Correct Data We Go!
---
Quantum Dominion Singularity
Posts: 831
Joined: Wed Mar 14, 2007 7:18 pm
Location: Asleep in my cat cube. Observing Haruhi.
Contact:
Yo!
I wish you many happy returns...
What Katya will wish you is up to him eh?
Enjoy the magic of every sunrise.
Wonder at the sight of snow.
Appreciate the joy of living in the now.
Upon tomorrow live a new life for a new day.
---
Quantum Dominion Singularity
Posts: 1494
Joined: Mon Mar 19, 2007 1:46 am
Twitter: mikoto_desu
Location: Just on the border of your waking mind...
Contact:
Happy Birthday, ye of the unpronounceable name.
---
Datastream Command Interface
Posts: 1376
Joined: Fri Feb 08, 2008 5:03 am
Location: Kasukabe
Contact:
Using this here time machine, I shall now send my patent pending shuriken cookie shooter back in time one standard earth day, in order to surprise you. I fear not the paradoxes that could occur. You, however, should fear the cookie.

Happy Birthday (for yesterday)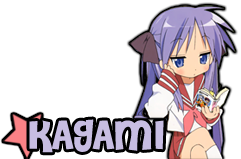 ---
Post Organic Data Entity
Posts: 3304
Joined: Tue Oct 09, 2007 11:34 am
Twitter: Haruhi_SAMA
Location: Here in body, if not in spirit.
Yes, well done getting through another year :3

I'm trying to do just that, myself. *emos at prospect of turning 19 next week*
---
Cognitive Organic Lifeform
Posts: 602
Joined: Fri Oct 02, 2009 8:17 pm
Location: Just out of shot
Have a good one, Jusuchin Panjirinanu!
METAPOD NOOOOO
---
Users browsing this forum: No registered users and 2 guests