Moderator: Datastream Command Interface
---
Quantum Dominion Singularity
Posts: 1494
Joined: Mon Mar 19, 2007 1:46 am
Twitter: mikoto_desu
Location: Just on the border of your waking mind...
Contact:
NO! NO! You're doing it ALL WRONG!
Just kidding.
Welcome to the forums!
---
Pre-Cognitive Lifeform
Posts: 3
Joined: Wed Jun 23, 2010 4:33 pm
Twitter: tnelson027
Hey! I'm really shy! I haven't been on a forum board in years!
---
Sentient Organic Lifeform
Posts: 154
Joined: Thu May 14, 2009 2:06 am
Location: Tempe
Contact:
Welcome to the forums!

I'm Stilts, the guy behind the YokoLittner twitter account.

I...uh...really should log in to those more often, huh?

Anyway, I'm sure Kagami will bring you your welcome cookie soon.
---
Datastream Command Interface
Posts: 1376
Joined: Fri Feb 08, 2008 5:03 am
Location: Kasukabe
Contact:
Hi there! Have a cookie~


<<SYSTEM MESSAGE>> Warning. Cookie jar levels have reached "low low". Adjust PLC to compensate by increasing feed.

*grabs wallet and heads to the Combini*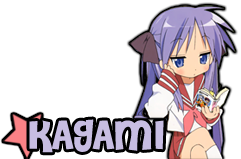 ---
Post Organic Data Entity
Posts: 3304
Joined: Tue Oct 09, 2007 11:34 am
Twitter: Haruhi_SAMA
Location: Here in body, if not in spirit.
Hello :3

Welcome to Project Haruhi, where the sky is green, the water's pink and the grass is a weird orange colour.
---
Cognitive Organic Lifeform
Posts: 602
Joined: Fri Oct 02, 2009 8:17 pm
Location: Just out of shot
You're doing fine. Welcome!
METAPOD NOOOOO
---
Quantum Dominion Singularity
Posts: 831
Joined: Wed Mar 14, 2007 7:18 pm
Location: Asleep in my cat cube. Observing Haruhi.
Contact:
Greetings Enjoy your stay
Enjoy the magic of every sunrise.
Wonder at the sight of snow.
Appreciate the joy of living in the now.
Upon tomorrow live a new life for a new day.
---
Users browsing this forum: No registered users and 2 guests