Moderator: Datastream Command Interface
Datastream Command Interface
Posts: 1376
Joined: Fri Feb 08, 2008 5:03 am
Location: Kasukabe
Contact:
Mate, I wish you the very best today. Have a good one.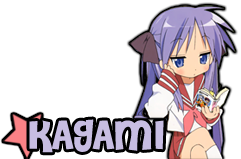 ---
Cognitive Organic Lifeform
Posts: 602
Joined: Fri Oct 02, 2009 8:17 pm
Location: Just out of shot
Have a good one.
METAPOD NOOOOO
---
Quantum Dominion Singularity
Posts: 831
Joined: Wed Mar 14, 2007 7:18 pm
Location: Asleep in my cat cube. Observing Haruhi.
Contact:
Many happy returns... I got you a little surprise ....
Enjoy the magic of every sunrise.
Wonder at the sight of snow.
Appreciate the joy of living in the now.
Upon tomorrow live a new life for a new day.
---
Quantum Dominion Singularity
Posts: 1494
Joined: Mon Mar 19, 2007 1:46 am
Twitter: mikoto_desu
Location: Just on the border of your waking mind...
Contact:
Thanks for the birthday wishes, y'all.
---
Post Organic Data Entity
Posts: 3304
Joined: Tue Oct 09, 2007 11:34 am
Twitter: Haruhi_SAMA
Location: Here in body, if not in spirit.
Missed this yesterday since I was at my girlfriend's, but happy birthday!
---
Users browsing this forum: No registered users and 1 guest