Now that the
second trailer has been released
, hype for the game is starting to build. Anybody here planning on trying it out? The trailer, despite not actually representing ingame footage, made it look pretty fun.
Here's a description of the character classes thus far:
Human

* Martial Artist (武道家, 무도인?, Budōka) - Fighters who specialize in martial arts, comparable to characters like Yamcha and Krillin.
* Spiritualist (気功家, 기공사?, Kikōka) - Mystics who specialize in spiritual techniques, like Chiaotzu and Tien.
* Engineer (엔지니어?, Enjinia) - Mechanics and inventors who build weapons and utilize technology, much like Bulma.

Namekian

* Dragon Clan (竜族, 용족?, Ryūzoku) - Members of the Namekian support caste which have special abilities including healing, such as Dende.
* Warrior (戦士, 전사?, Senshi) - Members of the Namekian warrior caste, which includes Piccolo and Nail.

Majin

* Strange Majin (異魔人, 의마인?, Imajin) - Slender, evil-looking Majin who have a similar appearance to Majin Buu's original, pure form.
* Large Majin (大魔人, 대마인?, Daimajin) - Fat, happy-looking Majin who resembles Majin Buu's good form.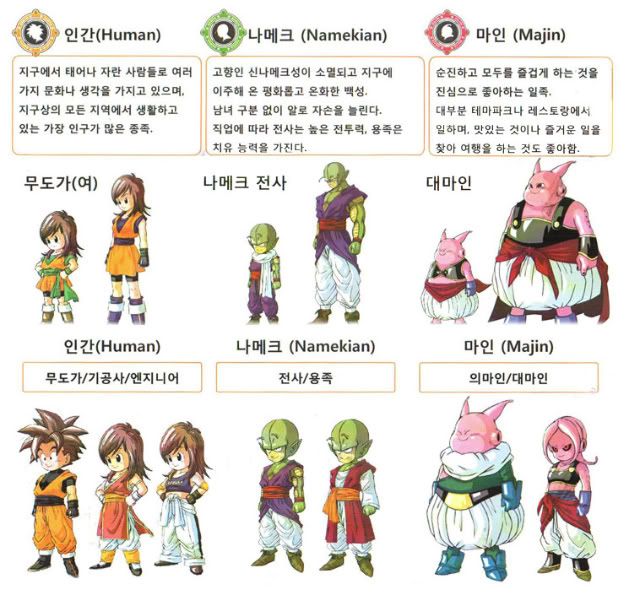 Personally, I'm intrigued by the Majin class... although playing a Human Martial Artist sounds like fun too.