Moderator: Datastream Command Interface
Sentient Organic Lifeform
Posts: 205
Joined: Sun Apr 01, 2007 5:53 pm
---
Datastream Command Interface
Posts: 1376
Joined: Fri Feb 08, 2008 5:03 am
Location: Kasukabe
Contact:
There are a few things I want improved in this sequel/whatever.

Bloody boss fights were stupid and the story line was meh. Maybe they should look at modernwarfare 2 as a basis idea for a very fast paced, movie like campaign; rather then long linear missions.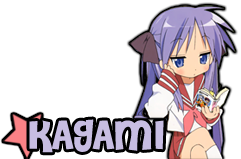 ---
Quantum Dominion Singularity
Posts: 1494
Joined: Mon Mar 19, 2007 1:46 am
Twitter: mikoto_desu
Location: Just on the border of your waking mind...
Contact:
Modern Warfare 2? UGH.

They should look to the Jedi Knight games for inspiration... especially Jedi Knight II. Long linear missions are a good thing.
---
Users browsing this forum: No registered users and 1 guest