Now that I'm in year ten (yay) I'm starting my (mostly) chosen coursework.
for IT, the first piece of work that had to be done was to show our abilities and skill at judging how people do things and finding good resources. basically we had to create a magazine cover, so I decided to P.M. Shami if I could use Project Haruhi as the magazine style (who was to busy watching Haruhi, so he forward it on to Ryoko) and they agreed.
I personally think its pretty bad (although i got the second best in the class, first being my friend who does this kind of thing as a hobby) but i wanted to show you guy's...you know...opinions and stuff.
complements and criticisms are allowed and encouraged.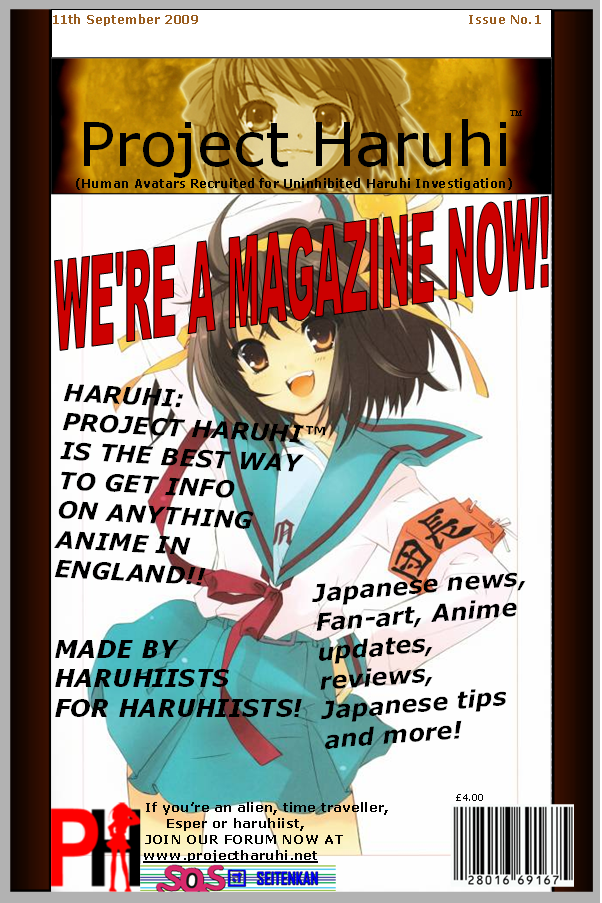 (BTW the gray border is not part of it)
leaves the room to save humiliation*