This topic is for discussion about
Star Wars: Jedi Knight: Jedi Academy
.
This is my
Jedi Academy
character, Jaden Korr. I hope to emulate her appearance in The Old Republic. She's a female
Zabrak
. For some of the screenshots below, you can click on them to see a bigger version.
Who says a Jedi can't be sexy?
I'm not quite sure what the facial tattoos mean... but they look cool.
Anticipating trouble, Jaden ignites her lightsaber.
Jaden among the other Jedi students at the Jedi academy on Yavin 4.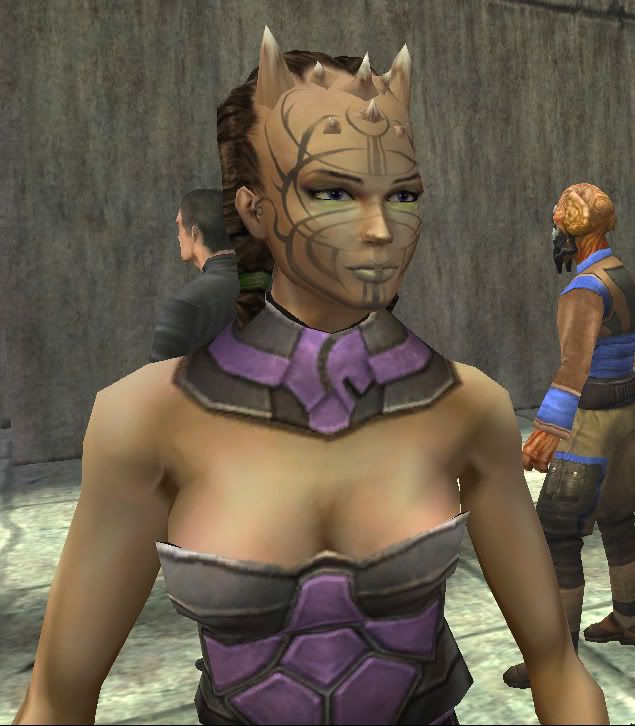 Another shot of Jaden at the Academy.
Jaden on Hoth, sporting cold-weather gear.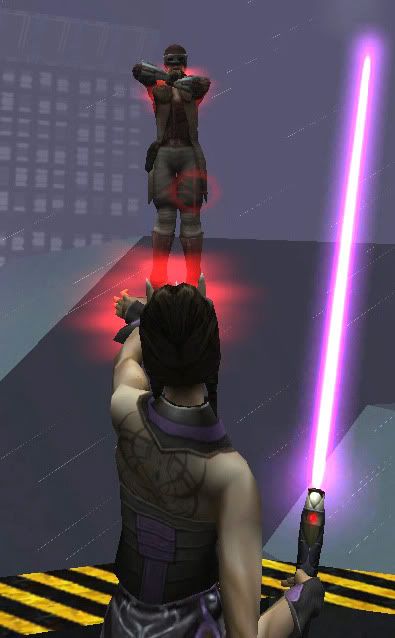 Jaden uses Force grip to telekinetically lift enemies...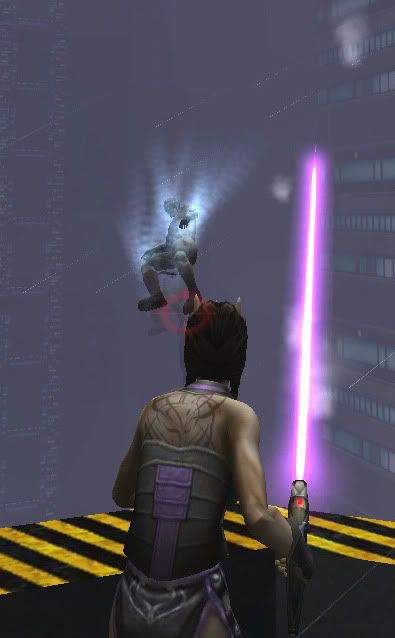 ...and hurl them to their doom.
Now you have to show us your Twi'lek Jedi, Stilts.