Google Chrome's theme feature recently went live, and among the dozens of themes offered are some interesting otaku-related choices.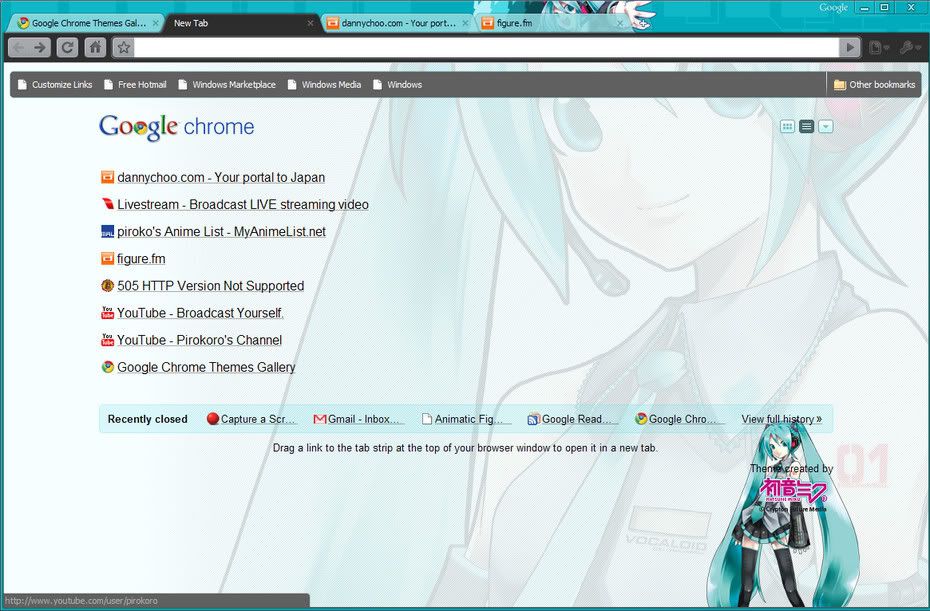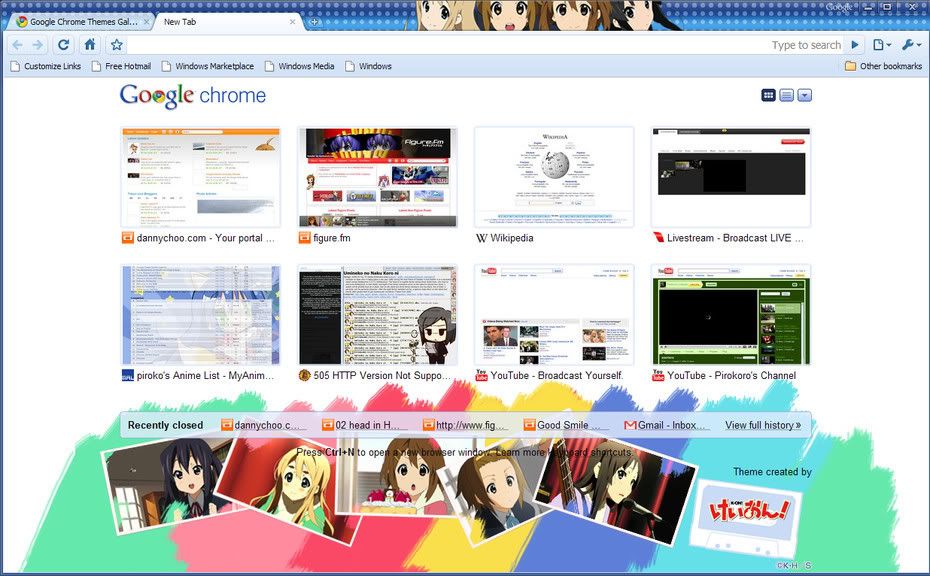 These Chrome themes join dozens of others available on Google's website, including such geek-oriented choices as Super Monkey Ball, Ratchet and Clank and Bayonetta. It seems like the folks at Google are just as big of nerds as we are!
These themes can be activated simply by visiting the theme page in Chrome and clicking on the "Apply theme" button. Here are the relevant links.
Now if Google would only add live bookmarking and Rikaichan to Chrome, I would drop Firefox faster than a flaming vulpine.