With it's fifth and final episode airing earlier today, the Sighs of Haruhi Suzumiya arc (episodes 20-24 of the Haruhi re-airing, and episodes 10-14 of the "second season") has come to an end. This arc's claim to fame (or lack thereof) was how unremarkable it was, at least compared to the huge storm of controversy that Endless Eight generated. Fortunately, Sighs has been well-received by the fans; especially in the case of the last two episodes where, by all accounts, the art improved to "near season-1 levels".
Select screenshots from the episode are posted below.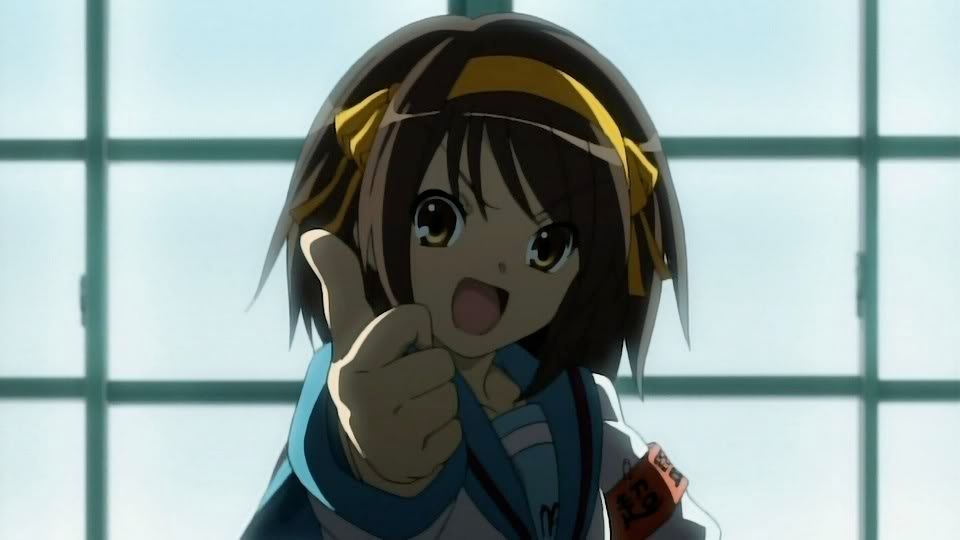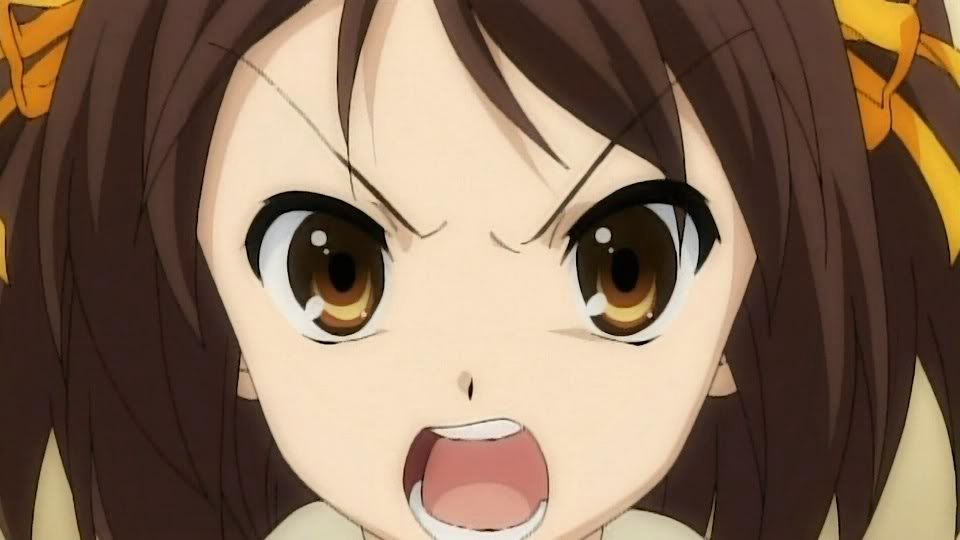 More screencaps can be found at Random Curiosity.
Speculation on Haruhi's future prospects is still ongoing, but nearly everyone seems certain that this will be the final new Haruhi episode of this "season" and, by extension, the foreseeable future. This is especially frustrating for fans, considering that Kadokawa heavily implied in their advertising that this "season" would contain the highly-anticipated Disappearance of Haruhi Suzumiya arc. Now, it seems Disappearance will not be animated anytime soon, and with the potential for a looming DVD sales disaster, the fandom is understandably apprehensive about Haruhi's future.