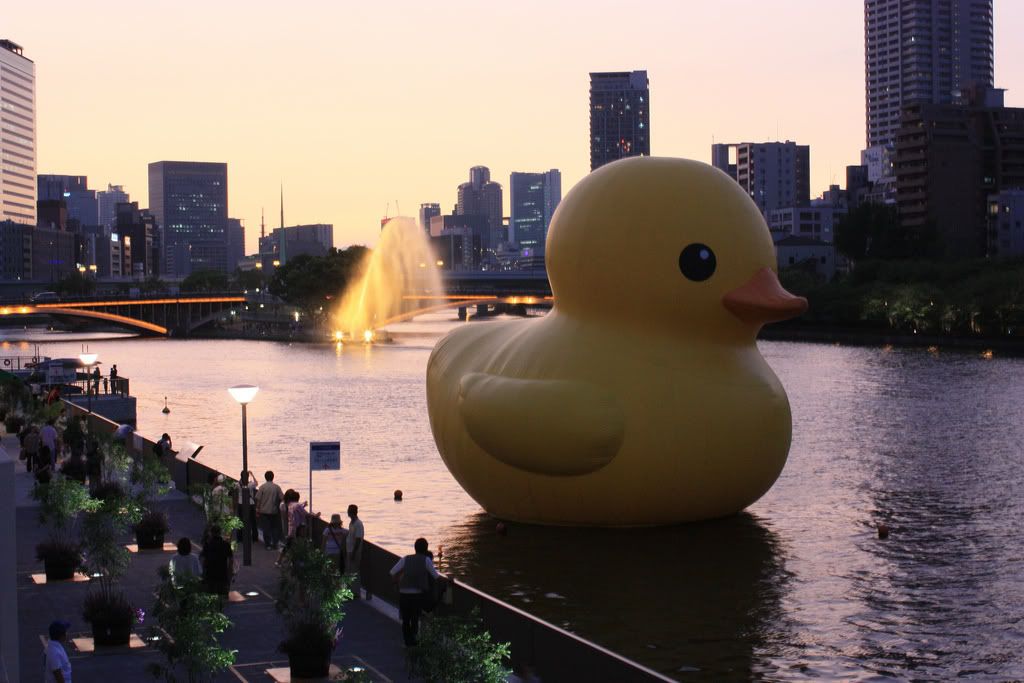 Osaka, which is no stranger to kaiju (giant monster) attacks, has fallen under threat from a new, horrible menace; a unnamed kaiju which takes the form of a rubber duck. This monster was reportedly created by mad scientist artist Florentijn Hofman in France. Although it has been spotted in other cities around the world, this is the first time it has menaced Japan.
More photos of the giant duck can be found below.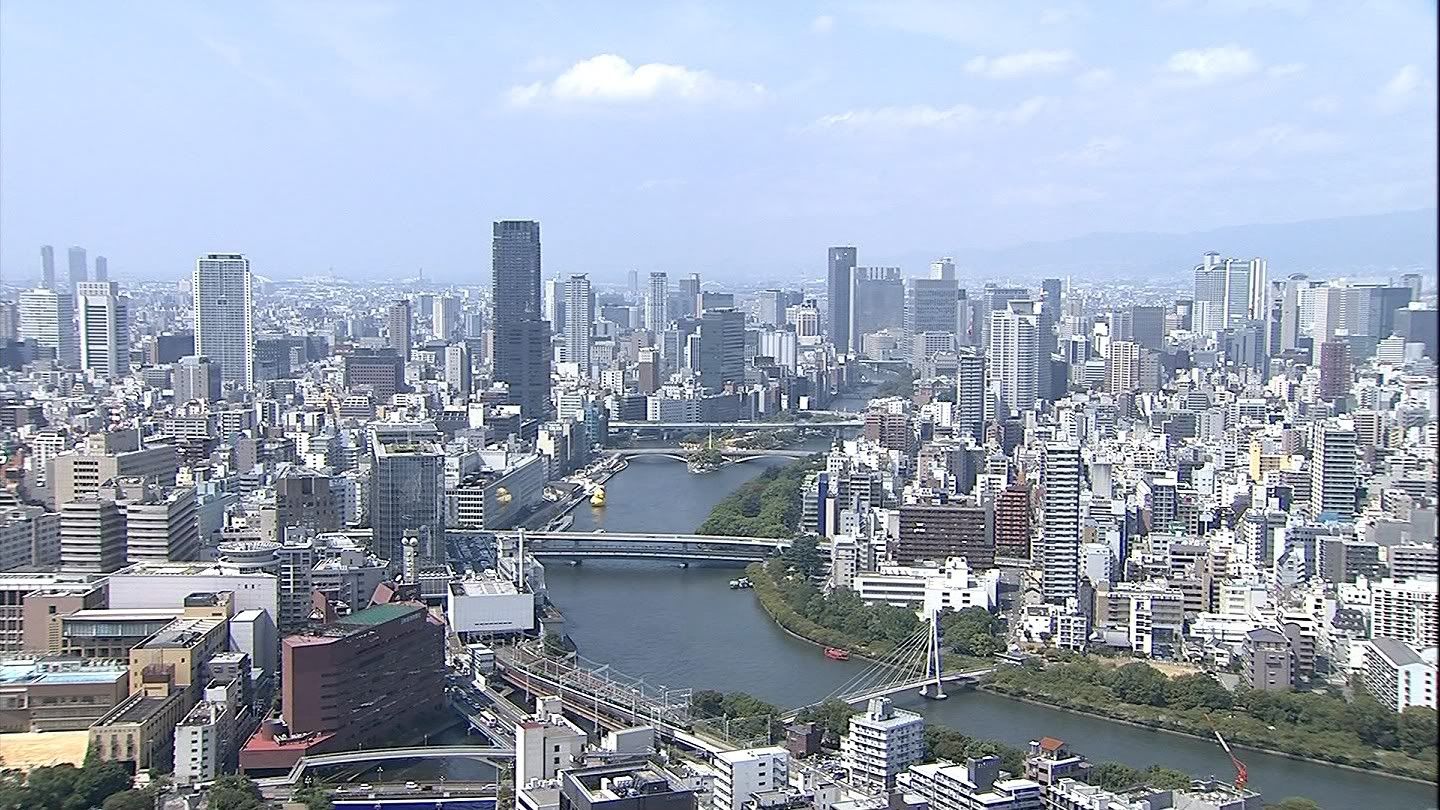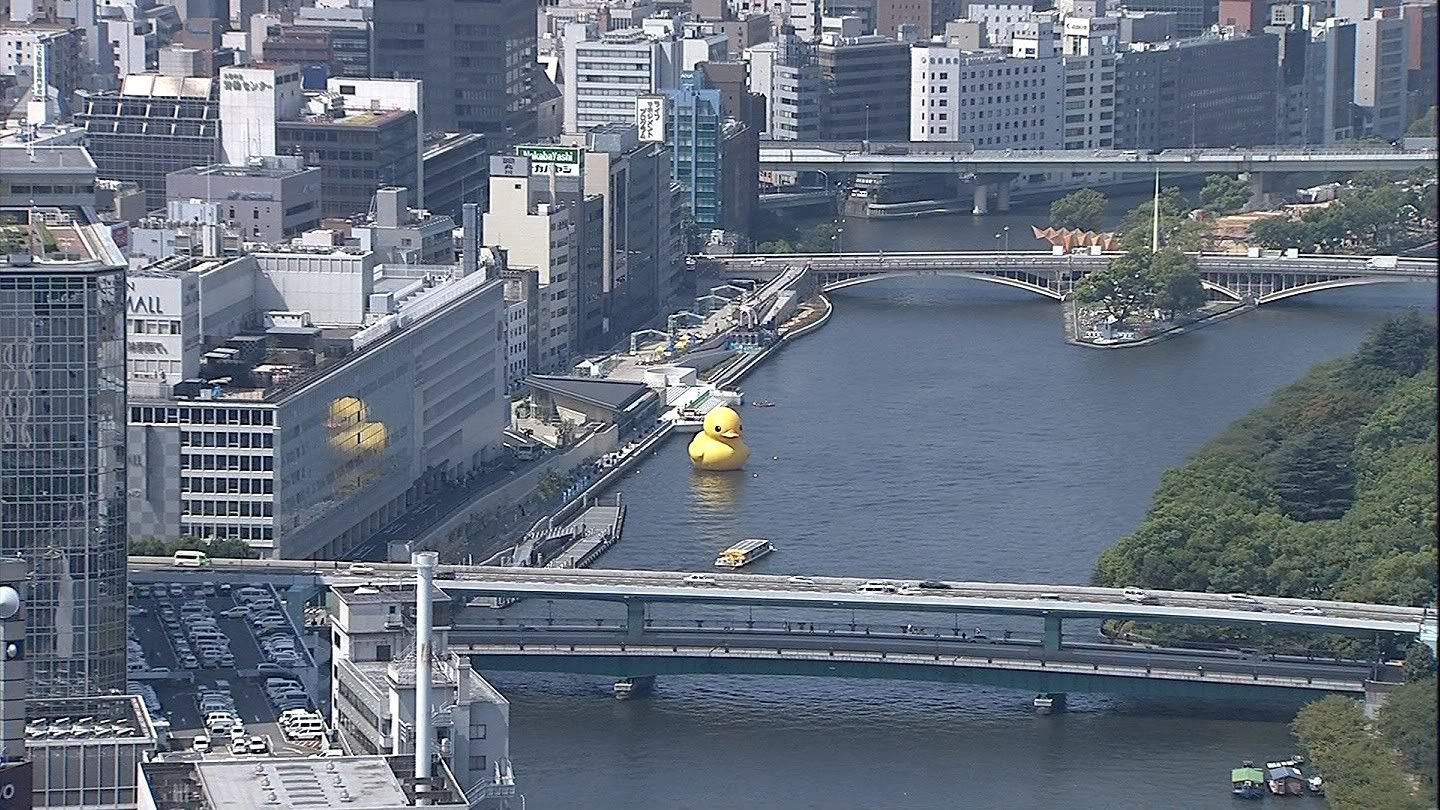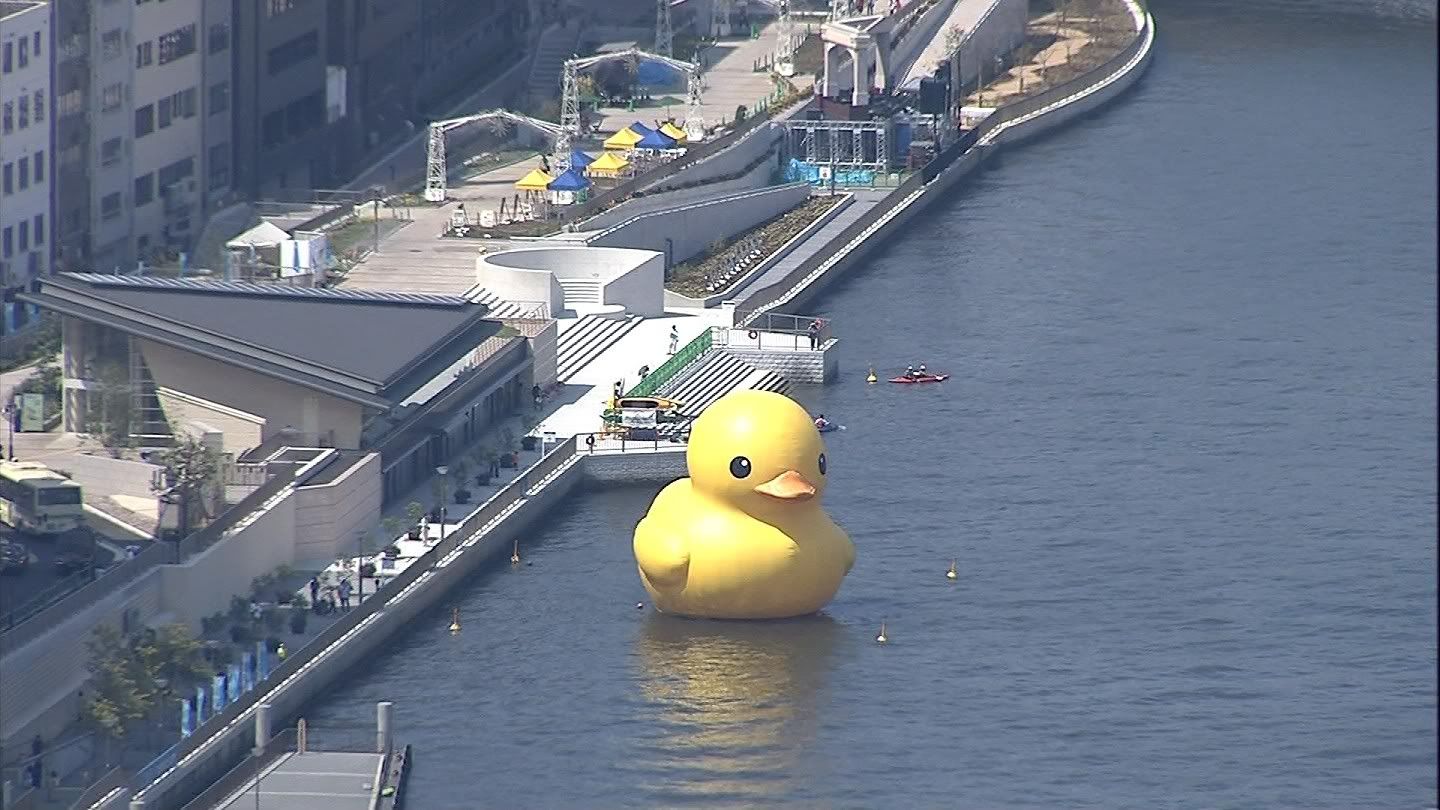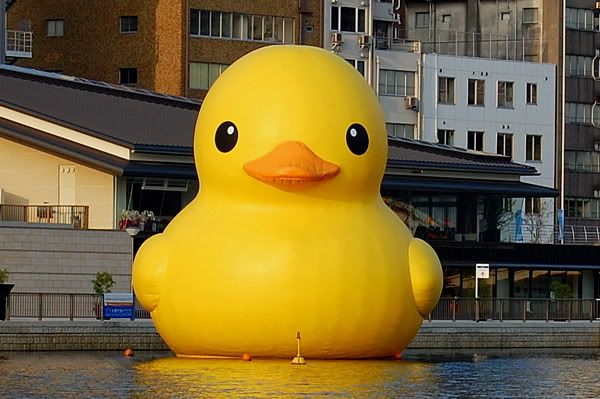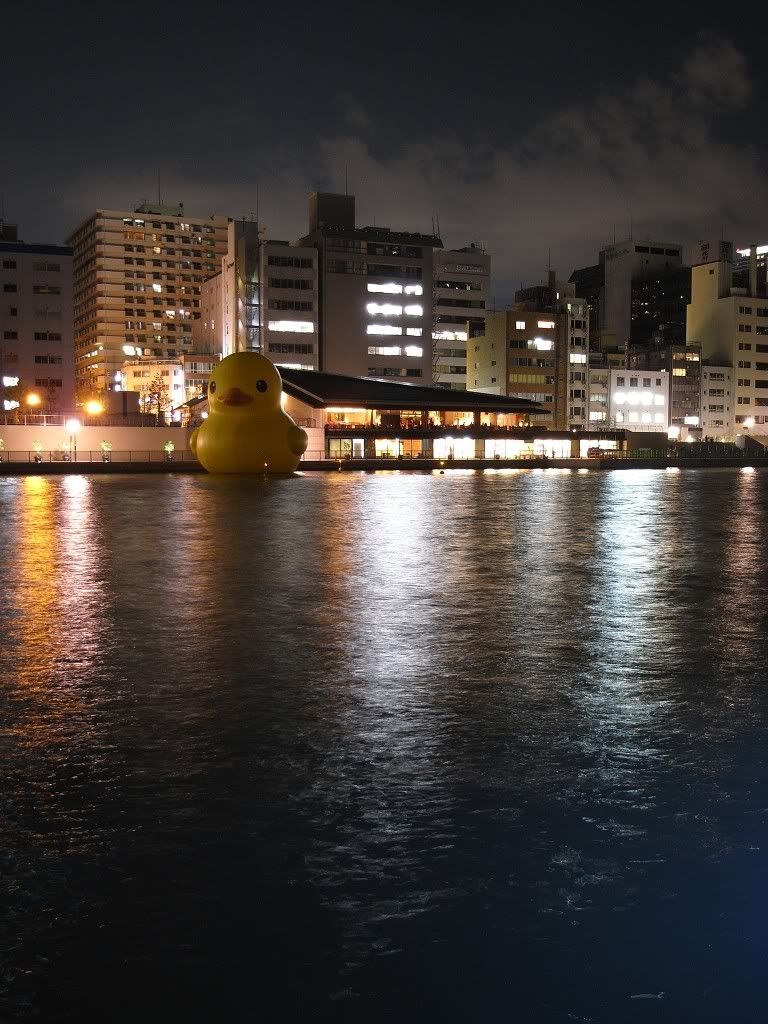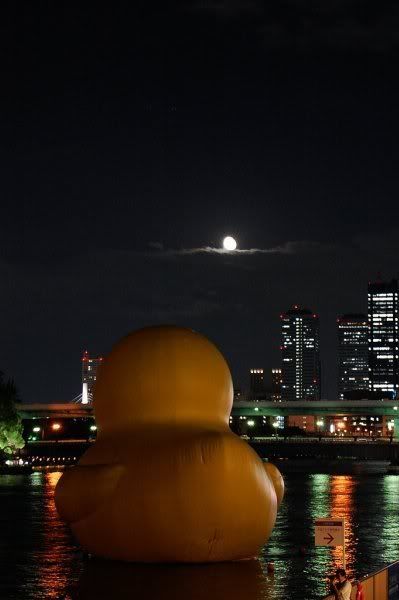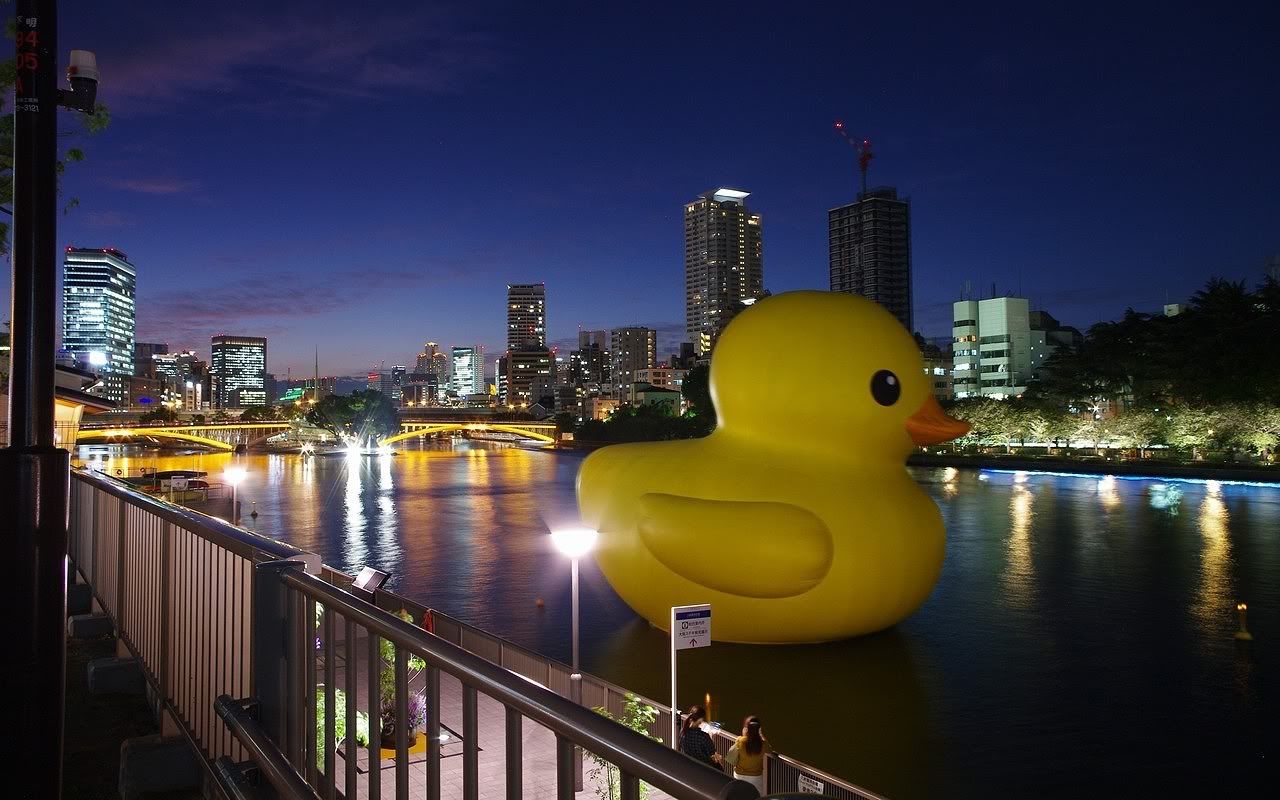 The terrifying tale of this foul beast's creation can be seen in this video.
Ever since the monster first appeared on the Yodo River several days ago, has been under near-constant attack from the Japanese Self-Defense Forces. Unfortunately, conventional weapons (including masers and freeze-rays) seem to have little effect on the beast. The JSDF is currently considering deploying Mechagodzilla to join the battle.
Wise but cryptic old fisherman Masaji, however, does not think much of this plan. "Using Mechagodzilla will only anger the spirit of Kiryu. Have no fear, Godzilla will save us! He always saves us. Godzilla… is inside each one of us."
Whether or not Godzilla will appear to destroy this newest threat is still in doubt. However, the JSDF are evacuating Osaka just in case a massive kaiju battle takes place there.
Slow news day? What makes you say that?