Today, the final episode of Suzumiya Haruhi No Yuutsu's 'renewed airing' was broadcast, and at the end, a very special announcement appeared.
The Disappearance of Haruhi Suzumiya has been announced… and it's going to be a theatrical film, opening in the spring of 2010! Aside from that, no further information on the film is available, although Haruhi's official site will be updated with more details 'at a later date'.
Fans are still debating whether this is a good or bad idea. However, for at least a little while, Haruhi seems to have recaptured the spotlight. For those of you wondering about the future of the Haruhi franchise, you now have your answer!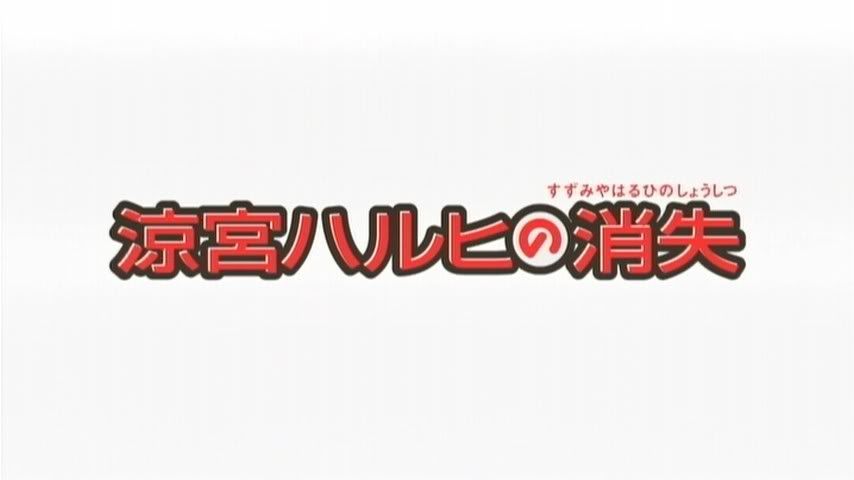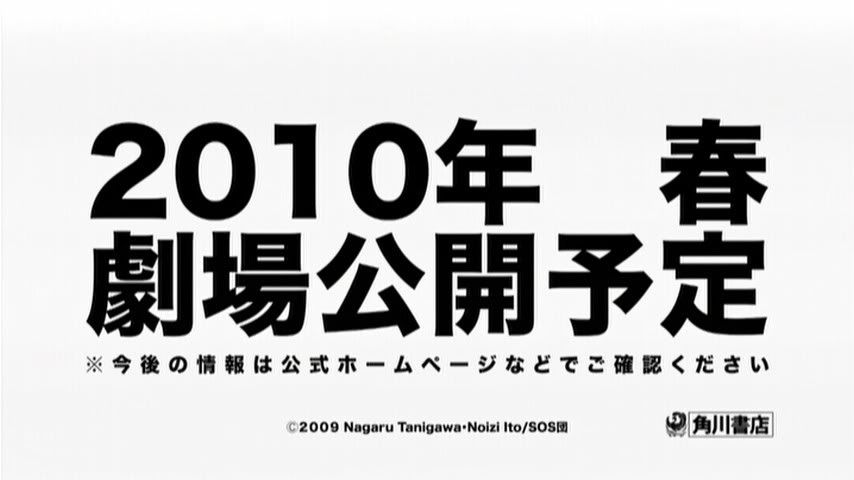 UPDATE: The official trailer is now available for viewing on Kadokawa's YouTube Channel. However, given Kadokawa's poor track record with keeping their Channel's content available for any extended period of time, this trailer may very well be removed soon.