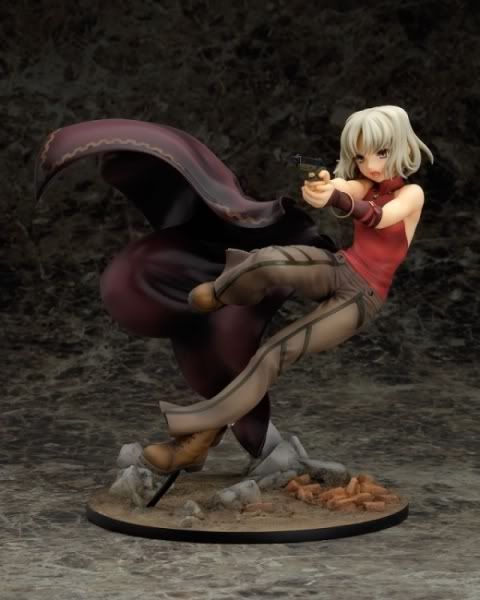 The Good Smile Company have outdone themselves once again with this 1/8th scale of the svelte assassin Canaan, from the anime series of the same name. And would you just look at her!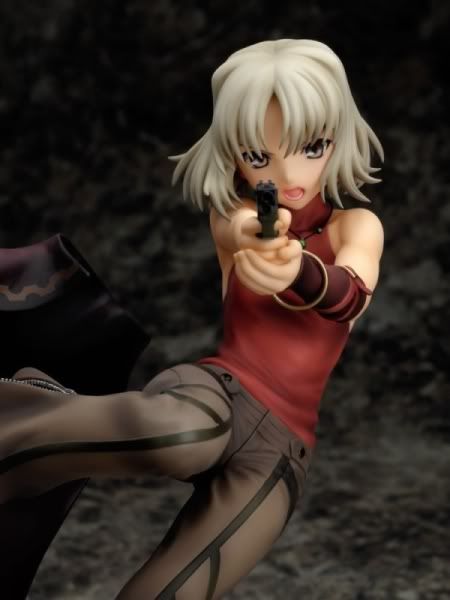 Detailing of her clothes, shoes, her cape and the quality of the paint is second to none, plus the pose captures her personality perfectly, always ready to fight or flee. Very Epic.  She will be retailing from January next year for 8,800 yen.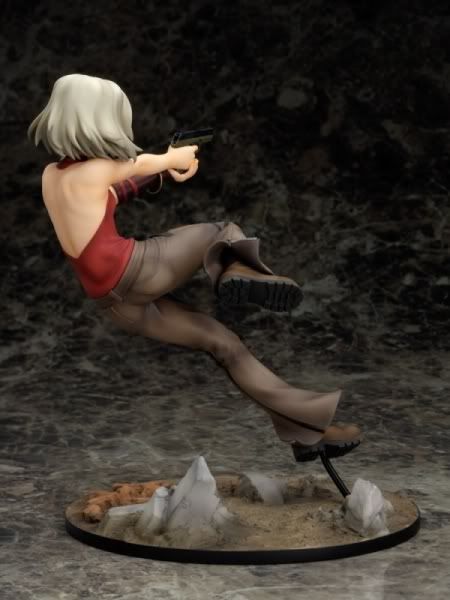 The story of Cannan revolves around the aftermath of a bio-warfare terrorist attack on the remote village of Shibuya, where a new super virus was unleashed. As a small girl, Canaan was one of the survivors and was taken under the wing of Siam, a rogue mercenary. Now, some years later, she is under the employ of the CIA who are investigating the UA supervirus and its links to a an apparent terrorist group in Hong Kong.
So far I have only seen four out of the eight episodes that have aired, and am thoroughly enjoying it. Compelling story and likeable characters with deep pasts, plus fluid animation makes this series a must watch for people who enjoy action anime with some mystery thrown in.
–Via Good Smile Company and DannyChoo.