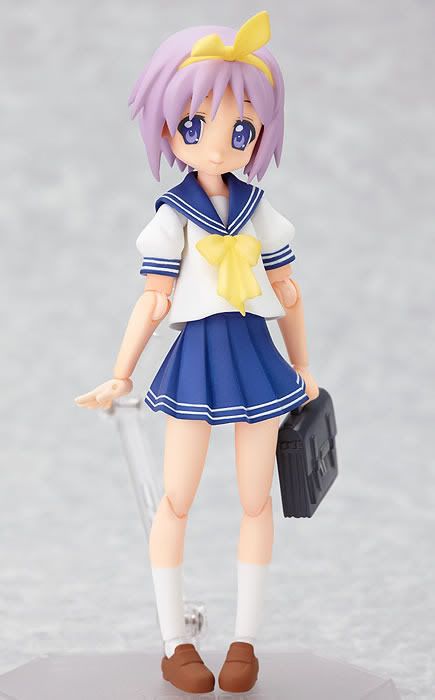 Yes, for those of us in the southern (and superior) hemisphere, Summer is on its way! Discounting the fact that it is currently summer up there in Japan and those "other" countries, Goodsmile have brought out a new range of Lucky Star Figmas.
Now, technically these lovely girls are no different from the winter uniform variants brought out a year or so ago, except for the length of their shirt sleeves. However, from close study of the release photos, Goodsmile have applied a bit more spit and polish into what seems to be  higher quality figures.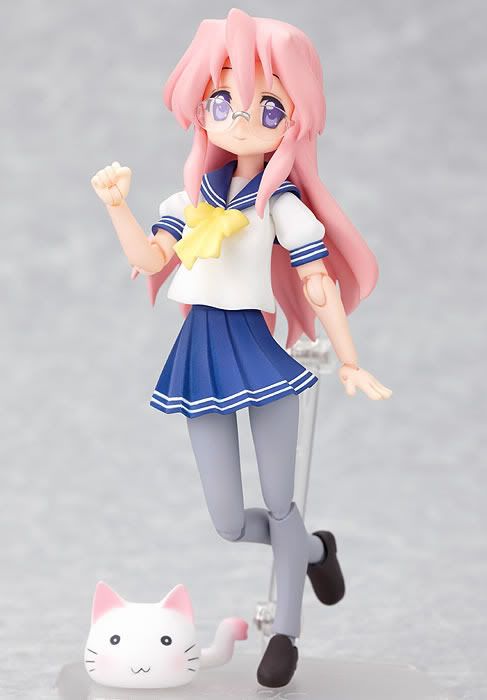 Of the three, Tsukasa is by far my favorite with a perfect capture of her personality through facial expression and pose. Miyuki looks fairly cute as well, but as always Konata looks kinda iffy. Somehow her dimensions just don't translate well to Figma, and from the GSC photos there is a lack  of the typical Konata eccentricity that we all know is critical.
I know peoples opinions on Figmas differ, due to the joints and whatnot, and definitely without the long sleeves of the winter variants the elbows do indeed stick out a fair bit. However, you can take this with a grain of salt, as the actions and poses can truly make up for it. Plus the entire range is much much cheaper then standard PVC figurines.
Goodsmile will be releasing Konata this month, whereas both Tsukasa and Miyuki are due out in September. As for my beloved Kagami…I am only assuming details are yet to be released…
–Via GSC