Famed mass murderer Jason Voorhees, most famous for his critically acclaimed Friday the 13th series of horror films, has apparently been wooed by K-On!'s unstoppable moe power. He is now using his considerable experience with chainsaws to create anime-themed chainsaw sculptures, including one of Mio Akiyama.
The hillbilly otaku community must be rejoicing. Perhaps midwestern microbreweries will start producing Mio beer next? Moe moe *burp*!
Unfortunately, due to his reclusive nature, photographs of Mr. Voorhees are hard to obtain. We did, however, procure this composite sketch from the Crystal Lake Police Department. It portrays Mr. Voorhees as described by several witnesses, including one F. Krueger (who apparently survived several encounters with the infamous slasher).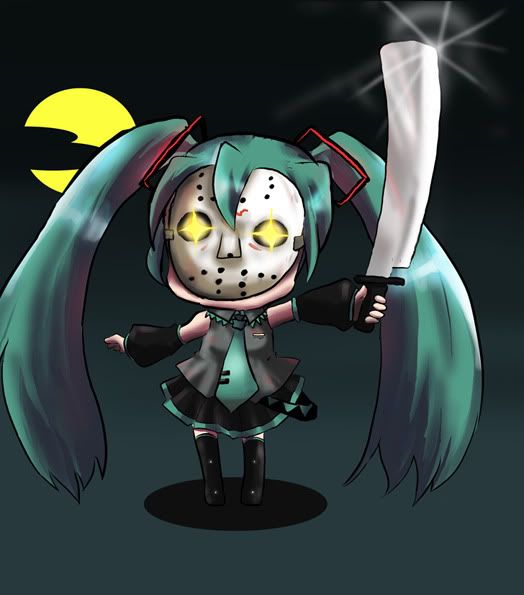 –From Japanator