Movie star Kirsten Dunst, most famous for her role as Mary Jane Watson in the Spider-Man film series, was spotted recently in Akihabara… and it appears that she's gone local.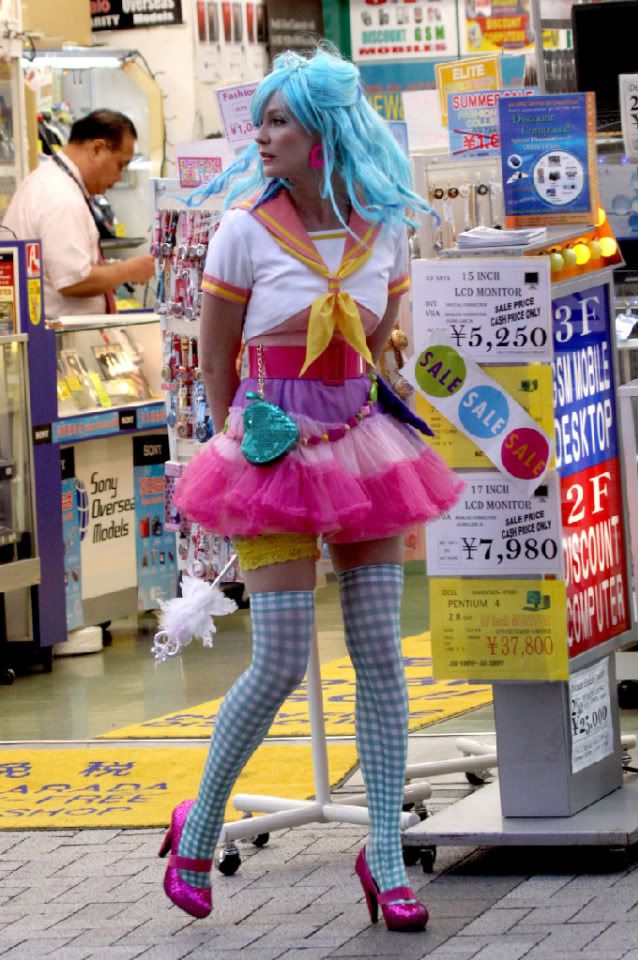 Apparently, she was starring in a video being filmed by McG, the director of Terminator Salvation. Although the nature of this project is unknown, it will be screened at an exhibition later this year in London.
More images of Kirsten's crazy cosplay, as well as an opinion poll, can be found below.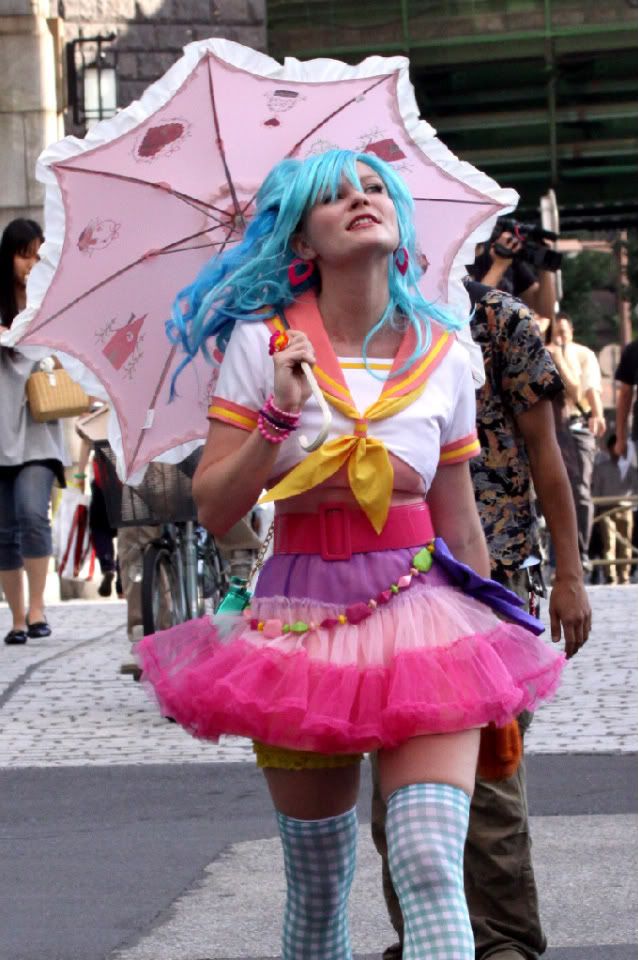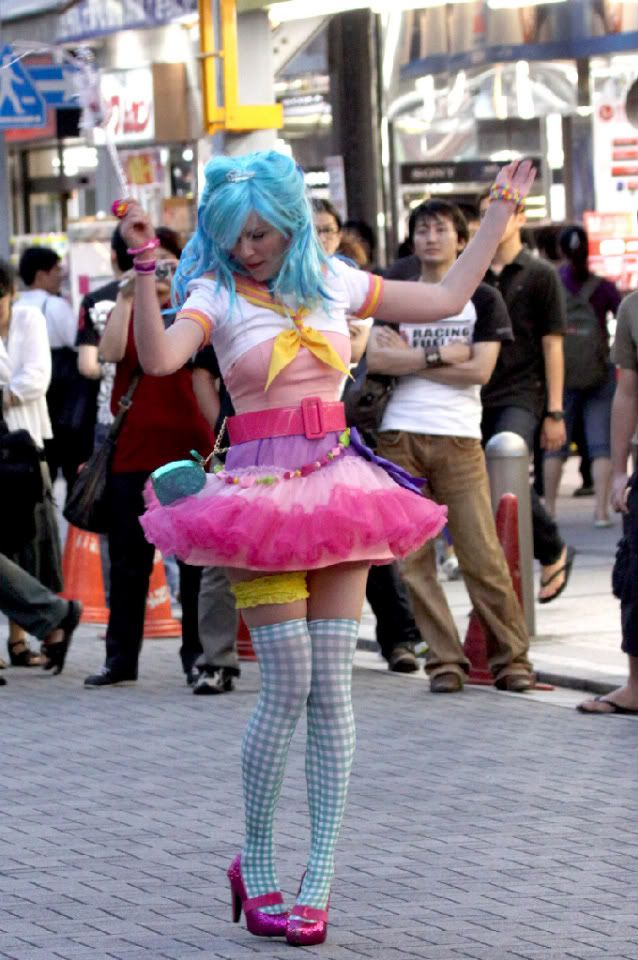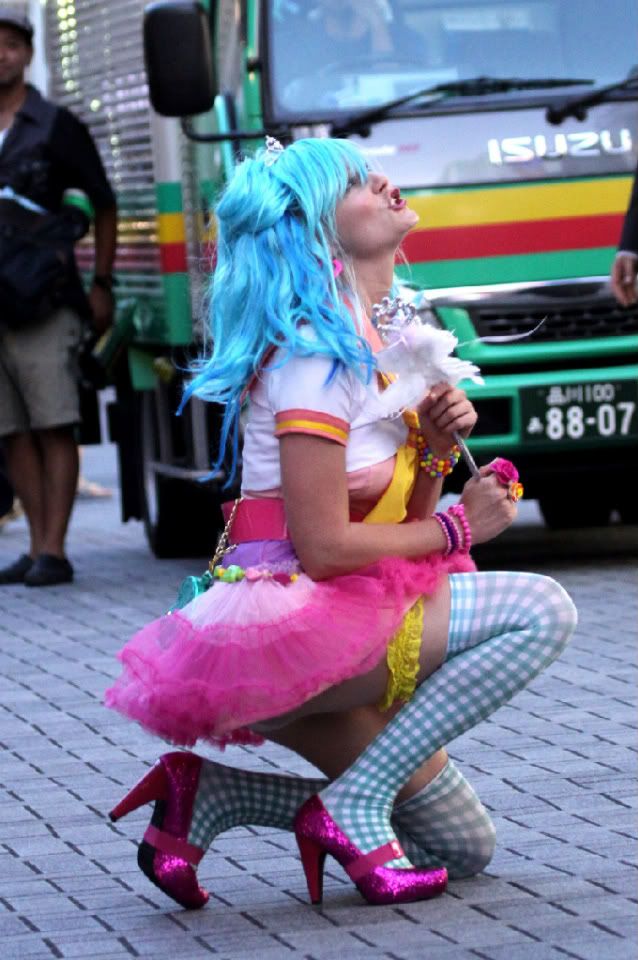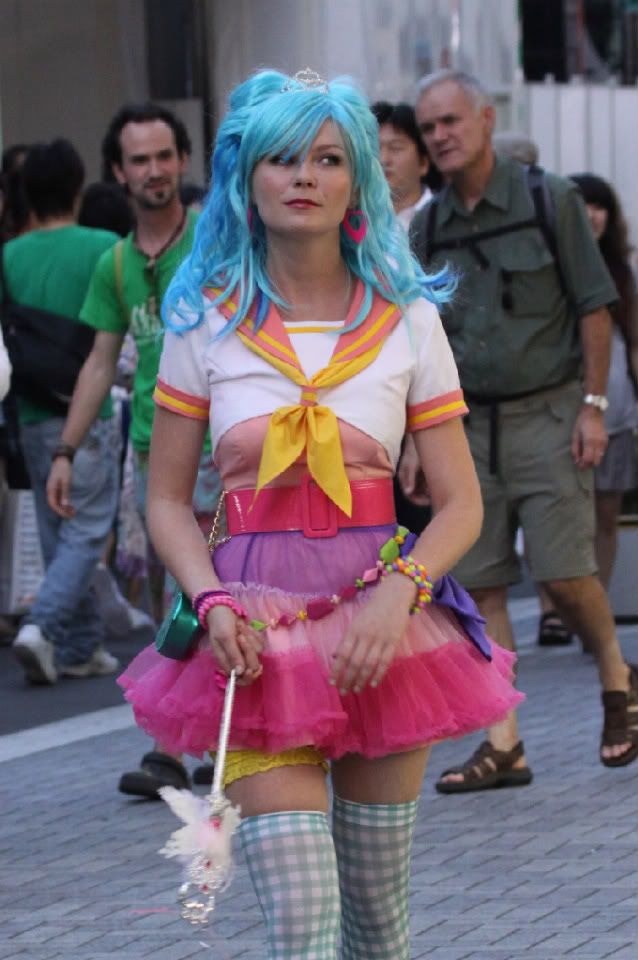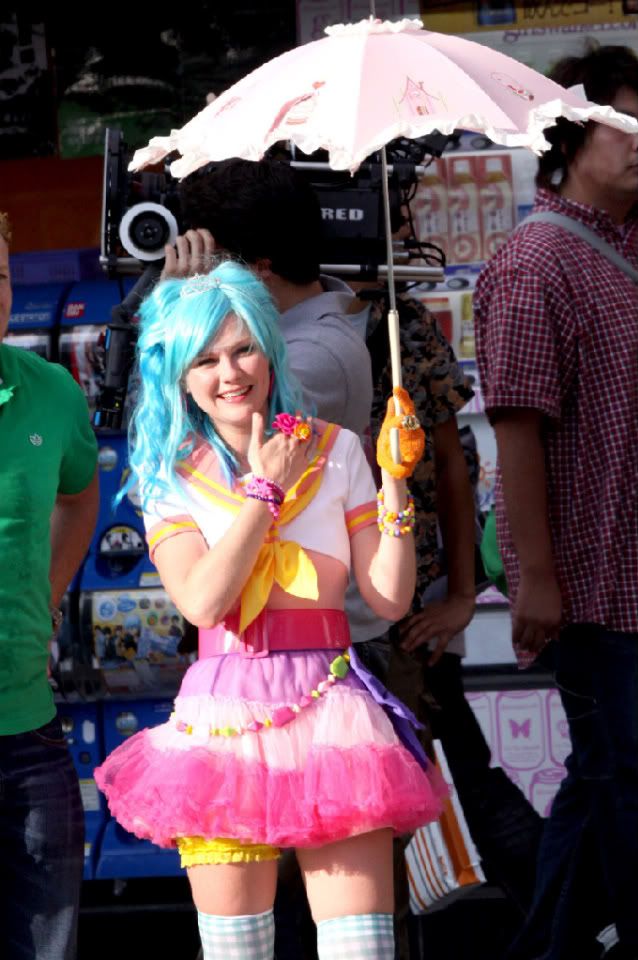 What do you think of Kirsten Dunst's new look?
OH GOD MY EYES!!! (37%, 42 Votes)
Rawr! (31%, 35 Votes)
I like it. (17%, 19 Votes)
It's a fashion disaster. (10%, 11 Votes)
I can't say I'm impressed. (4%, 4 Votes)
Meh, it's okay. (3%, 3 Votes)
Total Voters: 114
Loading ...
–From ANN and KirstenImages.com