The last week of my life has been hell what with lots of tests and reports due in, but now that it is all over I can sit back, relax, and talk about the Melbourne Anime Festival that was on last weekend. It was epic.
Heaps of people were there on the Saturday, most of them cosplaying and making the whole atmosphere awesome. I must admit I went into giddy mode and started taking photos of everyone I could find that caught my eye. Where else can you just randomly walk up to people, ask for their photo, they smile and pose, you then thank them and then move on? I was in heaven… and thankful too. We had picked up our tickets the day previously, so upon arriving and seeing the almighty queue (by my standards) all we had to do to get in the door was just walk right on past.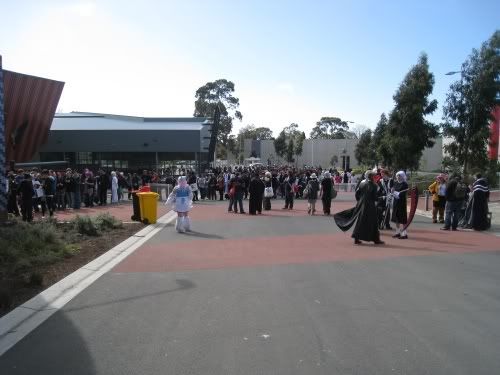 After the others had arrived, we moved on to the trading hall to spend some hard earned dough, with my aim was to focus on manga and dvd sets. However, once inside, my attention was quickly taken over by figurines, figurines, figurines (old habits die hard). That and the manga shop was asking AU$20 per book, which was a total rip. Giddy euphoria spurred on my consumerism and I walked out with 4 figmas for about the same price as buying them online. I am now the owner of a complete Lucky Star Figma set, and I must say there is nothing more satisfying then walking away from an anime festival with bags full of loot (will post about them later…)
Events were scattered throughout the day, including scheduled airings of random series and the cosplay stuff. Usually the screenings are all dubbed and in tune more with official releases from Bandai, etc. However I noticed several screenings of Full Metal Alchemist: Brotherhood, which is currently airing in Japan, so that was surprising.
At 4:00 about 1000+ of us packed into the main hall for the cosplay judging event, hosted by two girls dressed up as Romeo and Juliet. The new event location at the Melbourne Showgrounds gave us heaps of space, and despite coming in last we still found seats, were able to see the stage clearly, and oggle aplenty. Of course, some of the contenders were better then others, but kudos to them all for getting up on stage and showing off! The crowd was awesome too, even the cringe-worthy contenders got a fair go. Unfortunately we could not stay until the end of the judging event, but as a group we left fully satisfied.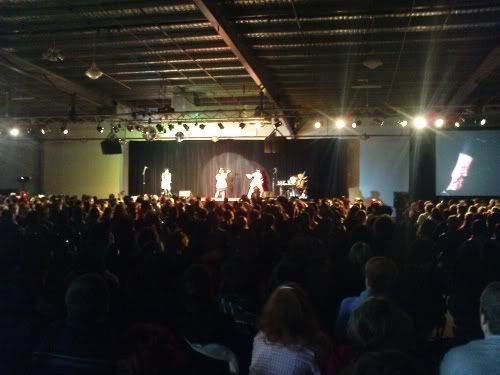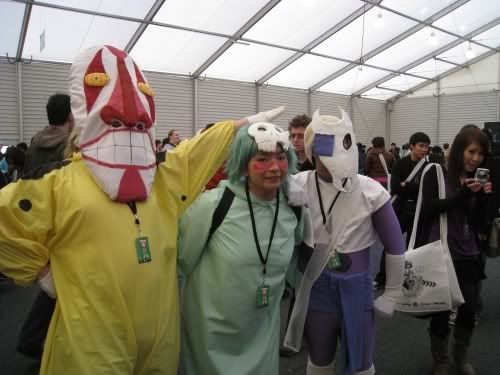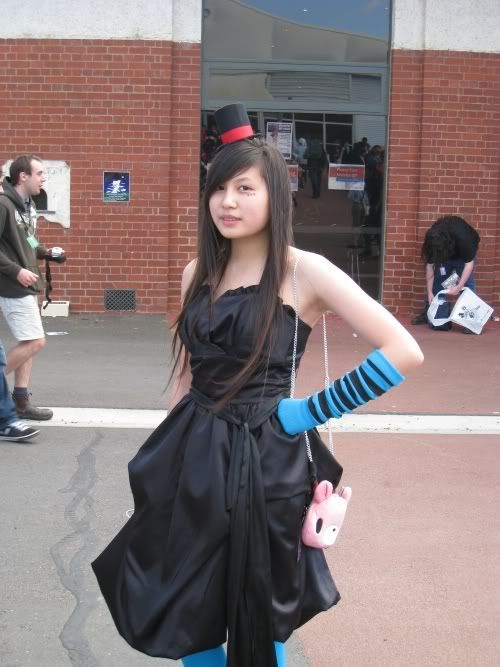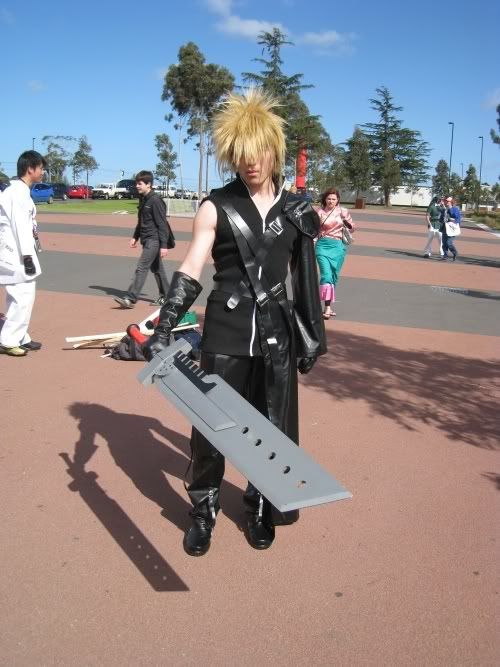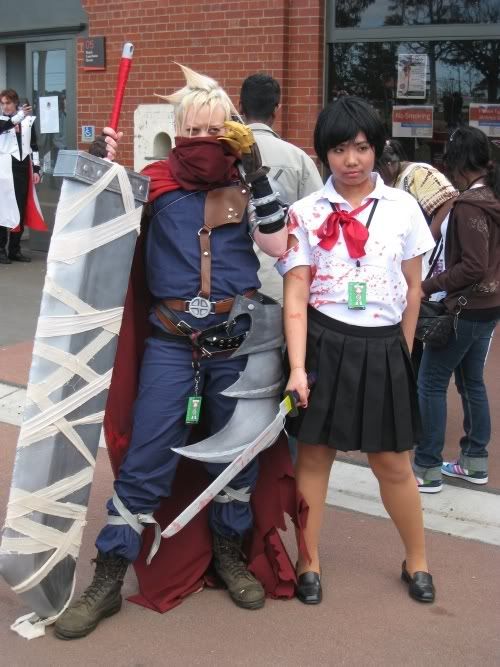 Yup, anime conventions are awesome. If anyone has the opportunity to go to one in their local area or beyond, I fully recommend it. The atmosphere of being with heaps of people who share the same interests as you do is fantastic, and with me being a people person, I loved it.