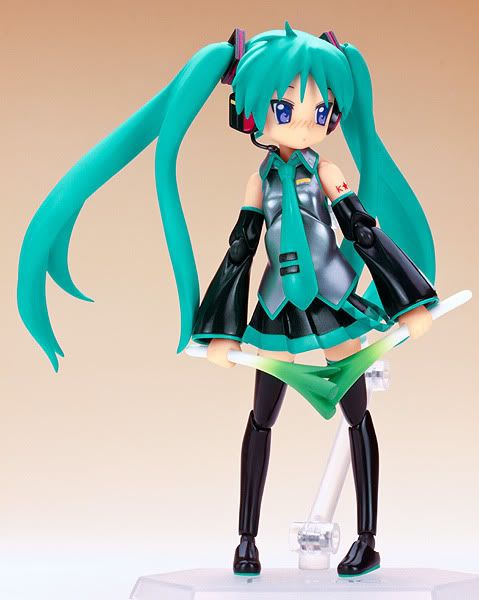 Just a short post to convey my general feelings of happiness on this day. After a 3 week wait (not a long time by any standards but still arduous for moi) YesAsia has just notified me that my Vocoloid Kagami Figma has been shipped. She is on her way. My Kagami idol in vocoloid cosplay (not of her will if you remember, watch the Lucky Star OVA if you don't) has become very popular and as such there is a bit of demand. Nevertheless, the wait is over and hopefully she will be here in a few days.
On another note, a good friend of mine came across the Lucky Star-Macross figures on Ebay, the shock of which nearly killed him. The entire set can be bought for US$330, figures, plushies and all. Anyone willing to cough up that kind of money?
Photo courtesy of GSC.