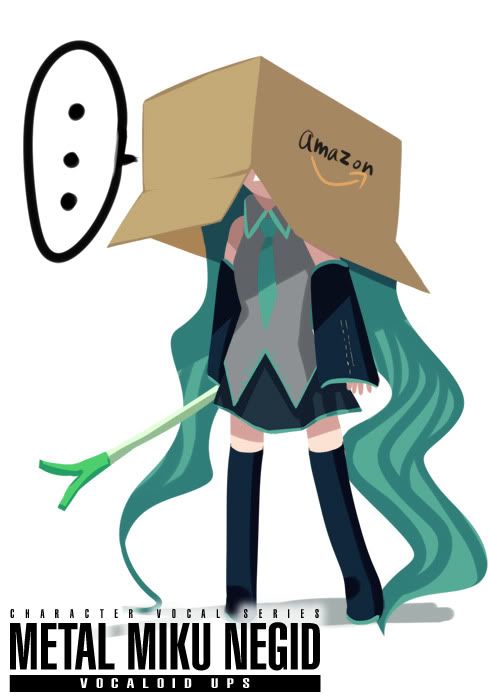 Hideo Kojima has revealed that his upcoming game Metal Gear Solid: Peace Walker will employ the Vocaloid software, which is most famous for it's role in creating Hatsune Miku. Apparently, Vocaloid will be used to create weapons that can sing and scream. Although more seasoned Metal Gear fans are unfazed by this bizarre announcement, my reaction can be summarized as follows:

Meanwhile, Kojima is engaging in his usual hyperbole while promoting MGS: Peace Walker. Most recently, he claimed that "I haven't announced this yet, but there's another feature in [Peace Walker] that will surprise people, to the point where they'll want to go out and buy a PSP right now!" Hmm, given that the PS3 didn't make me want to get a second job, I view that claim as rather dubious.
--Via Joystiq
Jon is a Japanese culture enthusiast, professional pervert and roleplaying fanatic who appreciates flexible gender identities. He enjoys science fiction, Gunpla, classical music and Red Stripe.
Recent Posts
Categories
Blogroll
Meta