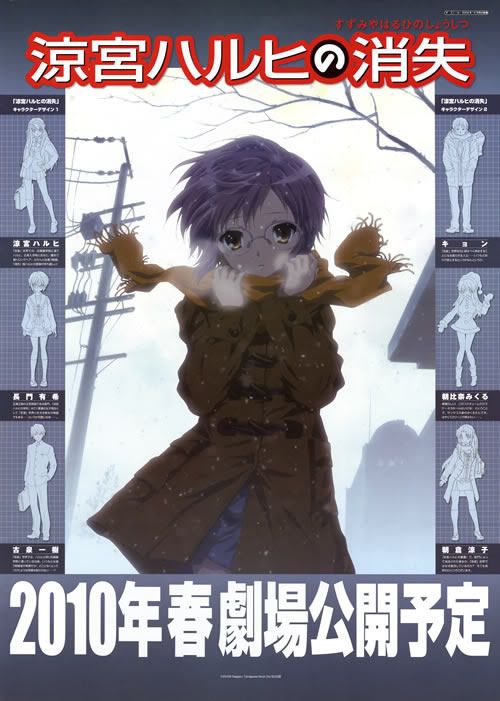 Okay, so we do not yet have a trailer for the up and coming film, The Disappearance of Haruhi Suzumiya. Instead we have a newly released poster with some character sketches of the main characters in and around the SOS Brigade. Located in the margins, some lucky sod scanned the whole thing in high enough resolution for our viewing pleasure. See the sketches after the jump.
Now it is nice to see the characters depicted in a clean crisp art style which heralds back to the first series, rather then the more recent K-ON esque designs. The sketch of Ryoko as a trendy high school girl is definitely one of my favourites; her pose, overcoat and scarf depicts a confident, strong girl with (hopefully) heaps of personality, certainly more then just a background character. As for the others, what are your opinions?
However, mere sketches aren't enough to satisfy these eyes, nor will it be enough for the hoards of fans out there. We need a trailer! We need coloured scenes! We need something to drool over! Come on Kadokawa and Kyo-ani! Do not leave us fans in the dark! Hype it up a little, some luring advertising…please?!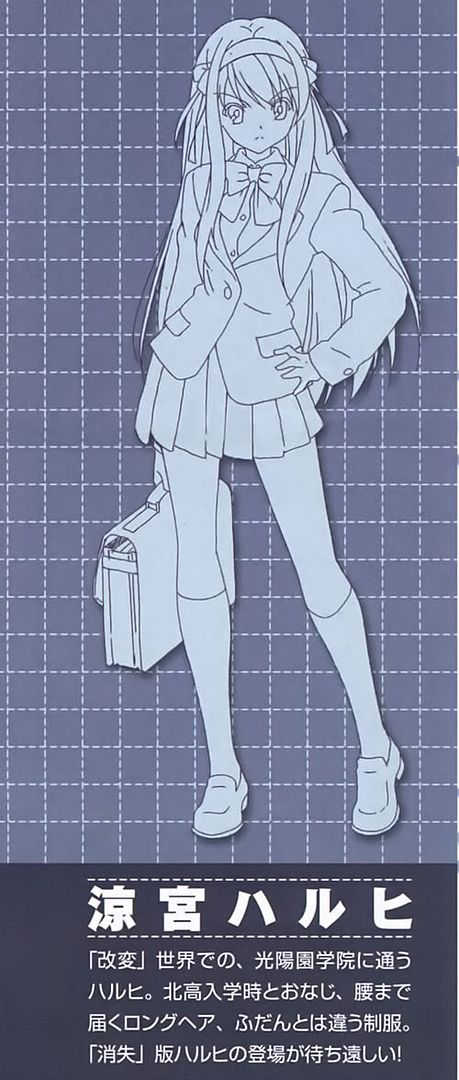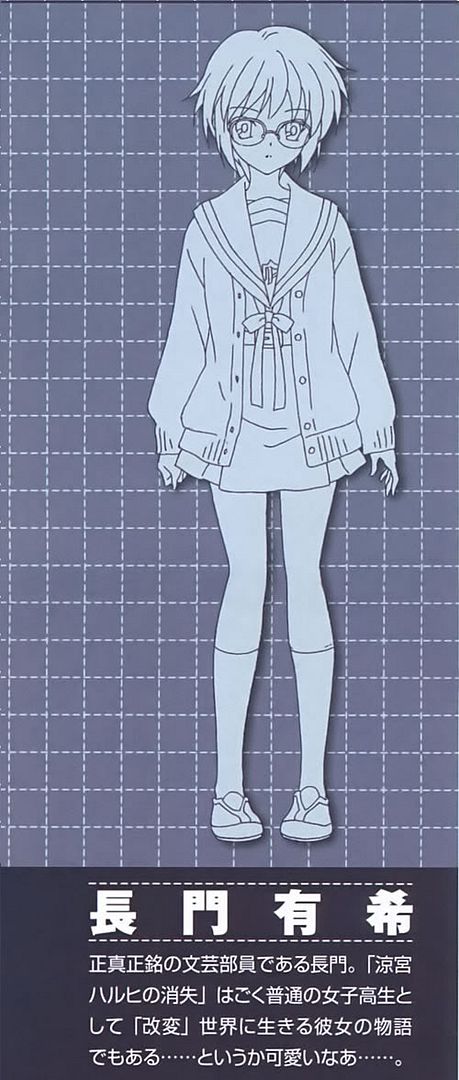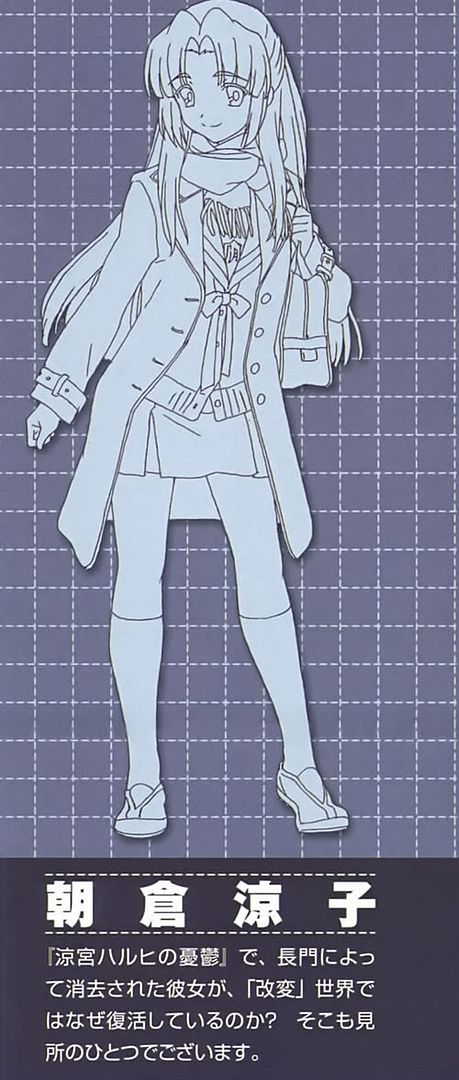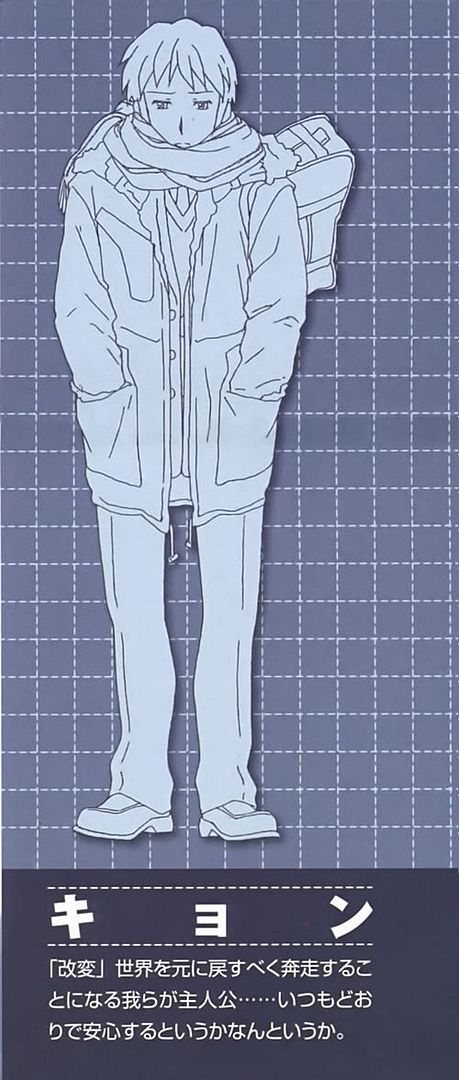 –Via Cartoon Leap and Japanator