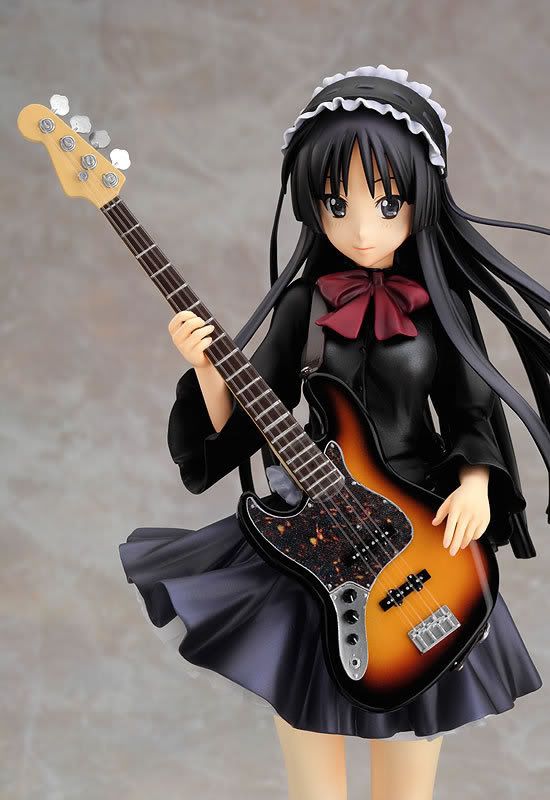 Akiyama Mio is gracing our screens yet again. Except I believe this is the best adaptation of her stage costume in figure form I have seen yet. She is gorgeous.
Her pose is definitely more in line with her more meek character, rather then GoodSmile's more lively rendition. You can have her with two expressions; a bit embarrassed at the situation (and rightly so) or a more confident smile as Mio gets buried in the music.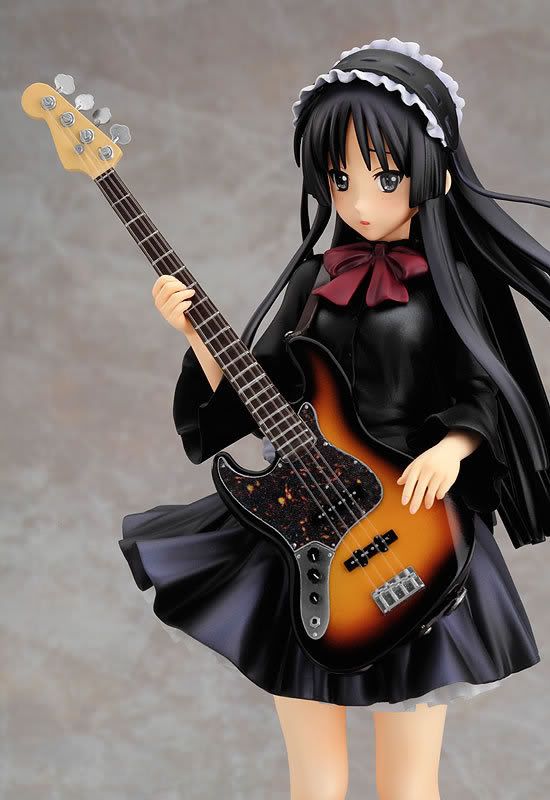 From what I can tell in the photographs, the quality of the figure is top notch with an excellent paint job all round. The highlight here is of course Mio's costume; it seems to be exactly what she was forced to wear for that first time on stage by Sawako. Except I think the skirt was a bit larger…or whatever. Who cares? Guitar looks nice as well.
So the question is for K-On fans, do you want another Mio figure? If you have not bought one yet, but have been pining for the GSC version, then perhaps you should buy this Uplark creation instead. She is retailing for about 6,250 yen, pre-ordering now. Actual retail release date is march of 2010.
I am not going to say that last photo is almost obligatory…but she has nice legs ^^
–via Tomopop