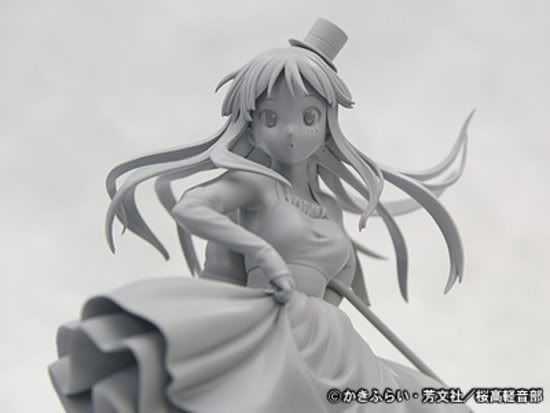 Okay, its been a few months now. My over inflated negative opinion on K-ON! has cooled a bit, such that now I can just appreciate the sheer merchandise cash cow the series has become. Even now, Kyo-ani are still milking away furiously with calloused fingers producing memorabilia like K-ON! backpacks. However while a lot of these products are just sheer wastes of  hard earned moula, this new figure of Akiyama Mio is drop-dead gorgeous. More after the jump.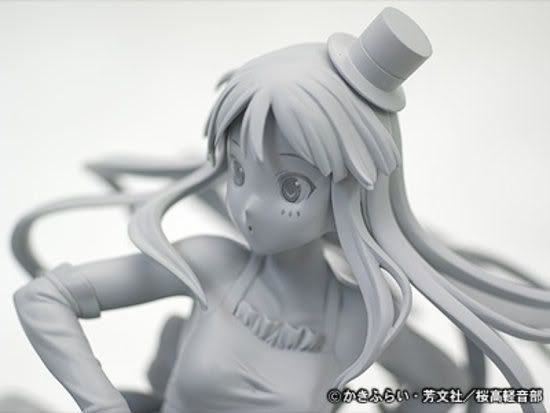 If you are thinking: "Wow, another figure of Mio…who cares?" then prepare yourself, because you will automatically receive a mental facepalm from yours truly in 3…2…1…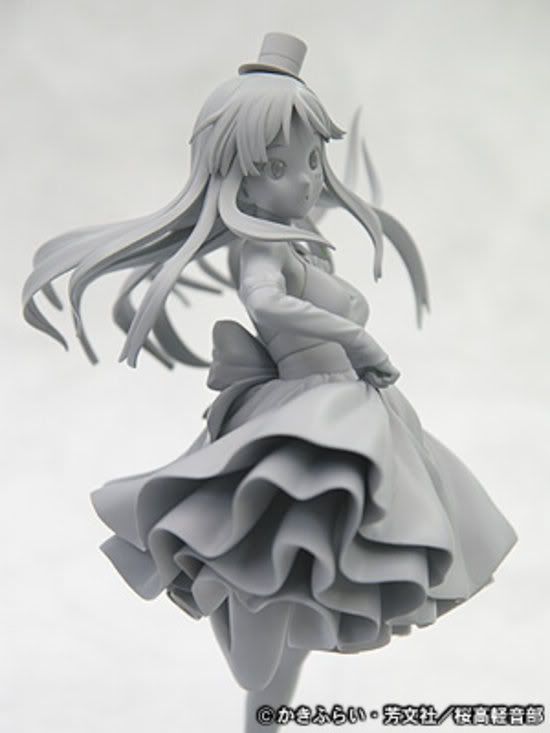 This 1/8th scale figure is the final prototype, with Mio in her wonderful ED costume. Facial expression and pose are very attractive…just look at her face! The figure as a whole looks animated, and that is what sets apart excellent figures from the pack. The wonderfully sculpted dress flowing around Mio as she does a half spin is a perfect example of this.  Forget all previous Mio renditions, this is the new yardstick, the money maker. I want her.
Unfortunately no information on release dates or costs yet, I shall keep you posted.
–Via Tomopop