As seen in the video below the break, this year's Comiket crowd is absolutely huge; it makes Tokyo rush-hour commuting on the subway look like child's play.
The three-day Comiket convention, which is held twice a year, is something of a mecca for otaku. Many of the doujinshi sold at the event are never reprinted, making it a popular destination for collectors. This year's Summer Comiket is posting record figures, with 180,000 attending on the first day.
Although the sheer magnitude of these numbers is difficult to imagine, this picture of the entrance queue should help.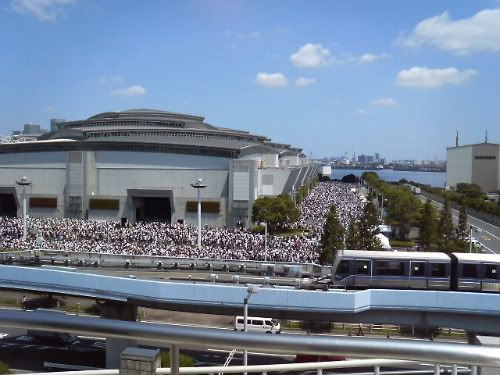 –Via Dannychoo, Japan Probe and Sankaku Complex (NSFW)