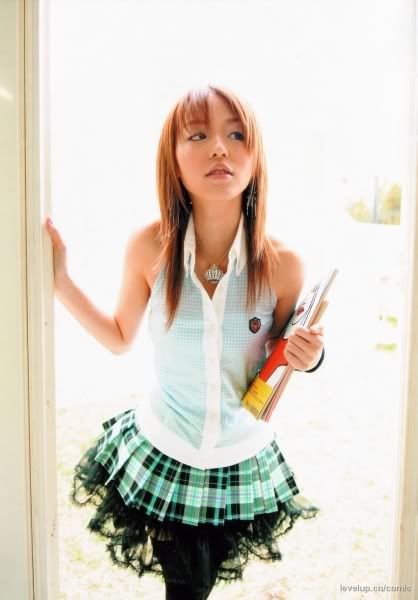 It will be a few weeks before the blood temperature comes down below boiling point for dedicated fans of The Melancholy of Haruhi Suzumiya. Now that the contentious Endless Eight arc has ended critical people from behind the scenes are coming forward and voicing their opinions.
Aya Hirano, the popular seiyuu of Haruhi Suzumiya, has spoken out on what she thought about the decision to run Endless Eight for two whole months:
I think this was more awful for the people watching than the ones performing it, I'm really grateful to everyone for watching it all for two months!

Thank goodness we finally got away from it.
Of course the Seiyuu's have to go along with whatever the producers want, but now that fans, former directors and actors have all now voiced disapproval towards how the series has been handled, hopefully this will lead to some drastic improvements. It seems the Suzumiya Haruhi series is no longer a cash-cow, it is a sinking ship and it seems everyone is trying to get off as fast as possible.
I personally want to forget the Endless Eight arc ever happened, and now believe that this series is merely filling in the gaps for season one. That means season two is still coming, right? Right?
Bah…
–Via the very NSFW, but always quick off the mark, Sankaku Complex.