Alter has finally come to the party for K-ON! fans by finally posting release date and sale price information on its up and coming Hirasawa Yui figure. She'll be out this December, retailing for 6,800 Yen, making this an easy Christmas present for some…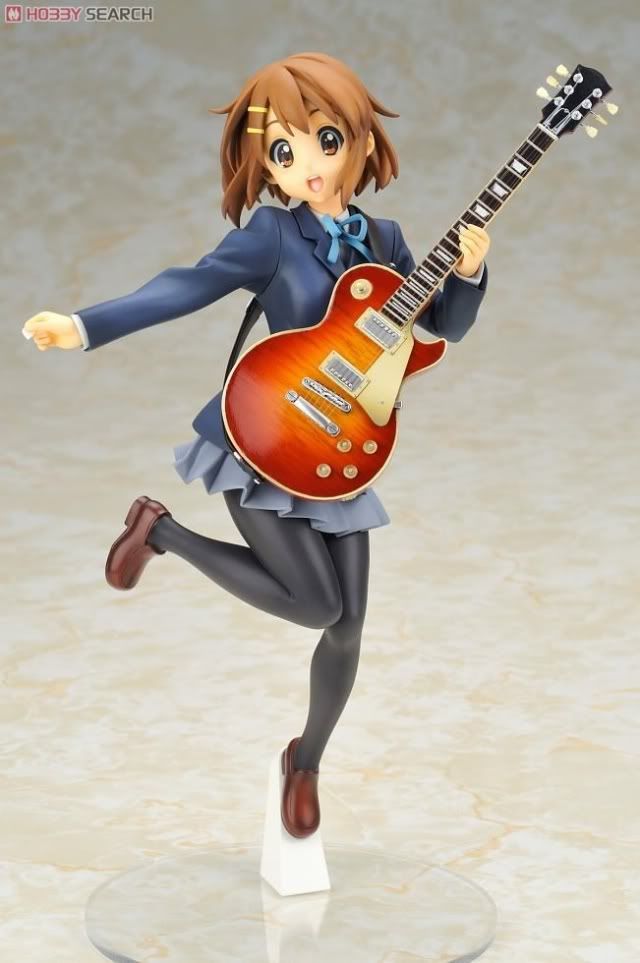 Let me first say that I am not a fan of K-ON!; the series left me unsatisfied and to be honest I was bored at episode 5. However, my love of figures allows me to appreciate that this new release from Alter ranks about an 8.0 on Chris' figure epic awesomeness scale…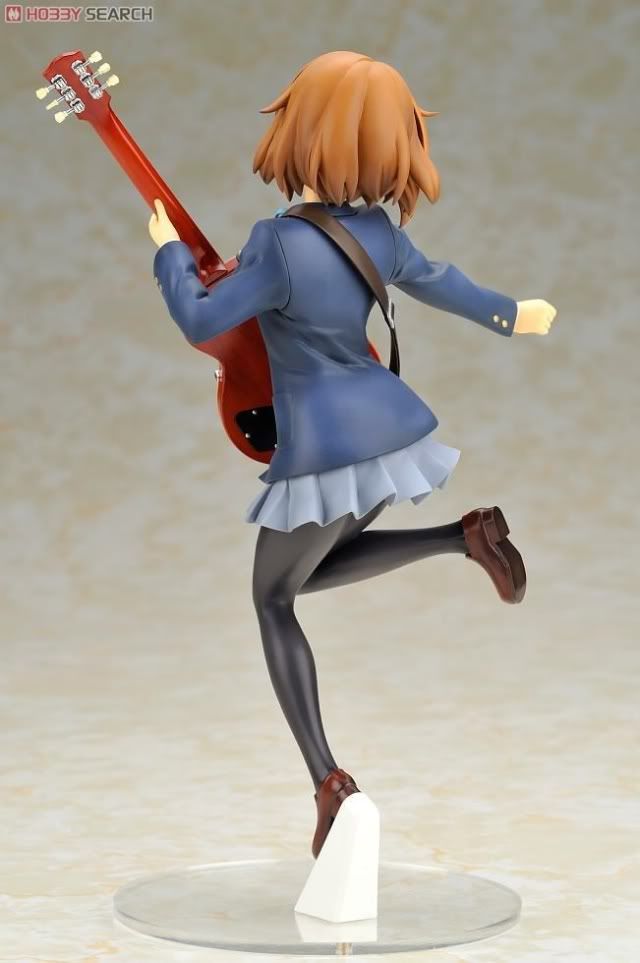 What makes this rendition of Yui so special is the attention to detail. While the art style of the anime series was not ground breaking, it certainly was enjoyable, and Alter seem to have faithfully recreated Yui's airhead nature and exuberance through her facial expression and eyes. Before moving on to Yui's guitar, I can easily say that she is far more epic in figurine form then another of Alter's  releases, Akiyama Mio. Something about Yui's sprightly pose which easily conveys her joy through playing the guitar, as well as the look on her face just clicks in my brain, something which Mio (as nice as she is) does not.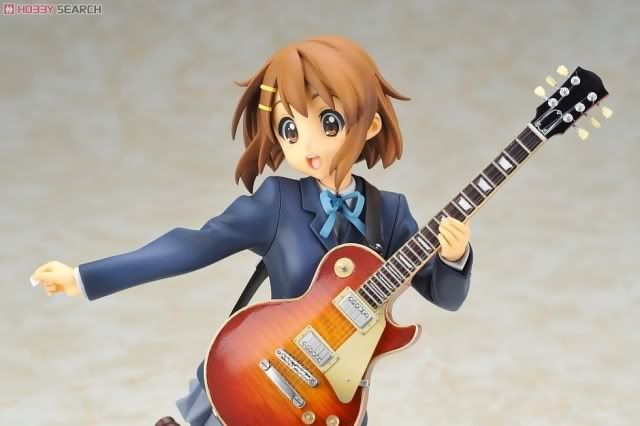 Next there is Yui's guitar, would you just look at it! Indeed it looks awesome. I know nothing about guitars, but Yui's instrument looks exactly as it does in the anime, and that is what counts. Alter have even given it strings!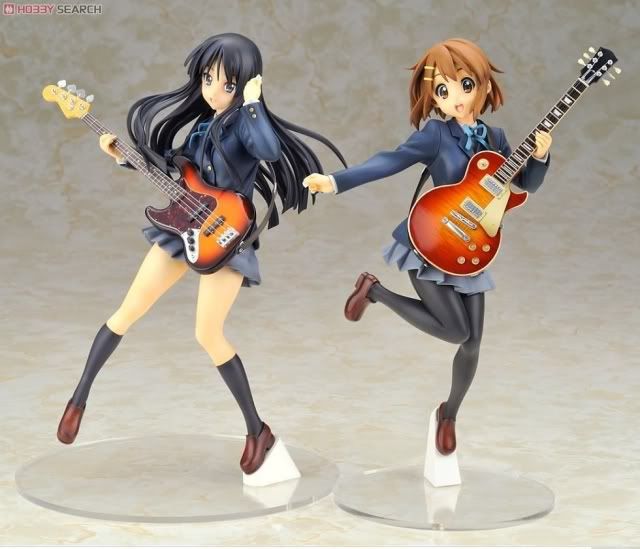 Looking at both figures in their entirety, I think Alter could of done a better job with the base. Anchoring Yui and Mio to a clear base via a white block just looks wrong, almost like an afterthought. However, I believe this was done so that when placed on a shelf (or a desk in my case) it would seem to the viewer that both girls are jumping in synch with the last chord of a song.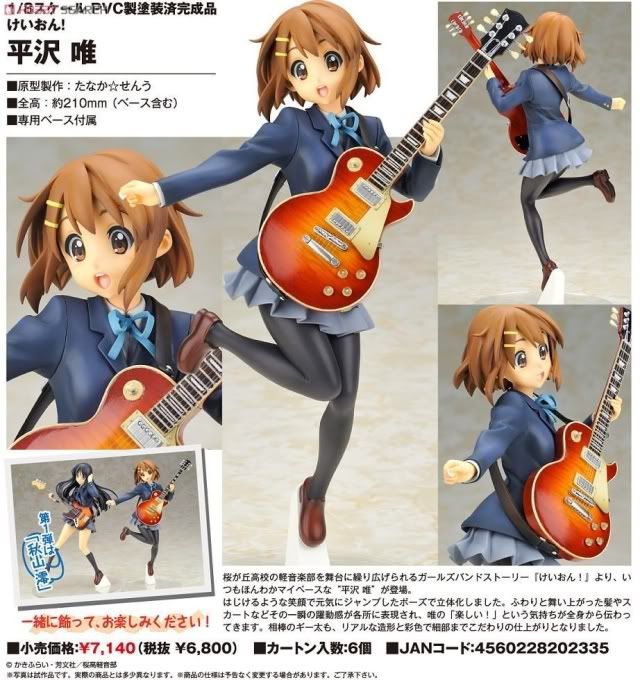 So, this figure of Yui seems be awesome in nearly every detail, and since she is made by Alter it is safe to say all the usual stuff like paint job and final presentation will be first class. Until I see her for real I cannot be too certain on my previous assessment of 8.0 on the epic awesomeness scale, but I can say for sure that this new figure of Yui is going to be a hit. Now all we need is for Ritsu, Mugi, and Azusa to be announced…
–via HobbySearch